Local Creative Writer – Nancy Kangas – April 2019
In this highly interactive residency, Columbus native, Nancy Kangas aims to engage RLS students in the rambunctious process of writing — from the often difficult beginnings of trying to pick apart a knot of something intriguing or troubling, through the white-water-rafting thrill of rough draft writing, to the intense play of revision, in which we fatten up, trim down, and turn our work inside out until it rings true.  Because she believes exposure to excellent writing gives us inspiration and direction, she shares a wide range of writing, created by young as well as experienced artists.  She wants us all to feel the impact of a metaphor and the necessity of strong imagery.
Furniture maker and Banjo player Rick Goehring  – February 2019
This project will bring both his musical and woodworking  skills together in the creation of musical benches for the columns. His goal is to inspire an appreciation of traditional art forms and the traditional art process. In this residency he will share his techniques and describe how traditional processes informs and inspires his work. This sharing includes elements of history, cultural diversity, creative expression and an exploration of traditional arts.
Visual Artist from Indiana – Amy Rich – November 2018
I am a visual artist who works primarily with fabrics and found objects. I have a background in sculpture but also draw from a childhood spent making things with scraps from my mom's sewing projects. I love to share this joy of creation with my students, especially by building things that use fabric as a simple, versatile, and forgiving material. Through my residencies, I hope to provide my students with a personal connection between themselves, their materials, traditional arts, and contemporary fine art. Residency projects could range from quilts or figurative sculptures to other forms of fiber-based sculpture and could include group projects or individual pieces. I am interested in both school- and community-based residencies and enjoy working with any range of ages from preschoolers through adults. My ideas are adaptable to the needs and interests of the individual site and can tie into school curriculums and academic content standards. In one recent project, students created small, non-traditional quilts. In another, students designed their own fabric then used it to create figurative sculptures.
Much of my art takes the form of quilt-like wall hangings and doll-like figures. I create these sculptures from fabric and objects that I collect from thrift stores, auctions, yard sales, attics, closets, gutters, and nature. These materials carry with them memories of what they once were, where they have come from, and who has touched them. My processes have links to quilting, embroidery, clothing construction, and doll making but extend these techniques in new directions. My art is a way to bring together traces of people, including myself, in an effort to sort through what's been left behind, to visualize the complexities of life, and to find new stories to share.
I received a BA in studio art and English (with a writing concentration) from Kenyon College in 1997. Since then, I have worked as an artist in residence and teaching artist for several different organizations where I've learned from and have been inspired by my students. I continue to create art and exhibit it nationally. In 2006 I received a MA in art education from the University of Cincinnati. I've received arts grants from the Indiana Arts Commission and the Arts Commission of Greater Toledo.
Local Creative Writer – Amy Greenberg
first resident artist at RLS – May 2017 and February 2018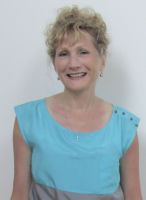 I am a writer, poet, translator and essayist. The goal of my creative writing and poetry residencies is to engender a feeling of confidence in students about their own abilities as writers. I am happy to facilitate workshops for students of all ages — from second graders to adult learners, both in and out of school settings. My residencies are designed to show fledgling creative writers and poets — through a series of writing exercises, interpretations of work, and the creation of an anthology — that they can produce worthwhile, meaningful writing, while enjoying and having fun in the process. My residencies fully support the school curriculum and the Fine Arts Academic Content Standards, introducing students to a new art form and providing an in-depth exploration of it. I always share samples of my own writing with students, so that they can better appreciate the processes and life of a working writer. In a recent fifth grade fiction workshop, students wrote, edited and rewrote their own original stories, publishing them in an illustrated anthology. They came to understand and confidently use terms of the writing trade, such as denouement, suspension of disbelief, foreshadowing and voice. In a second grade poetry writing workshop, young students interpreted the poetry of established writers, wrote group poems, and created a fully-illustrated anthology of original work.

My artistic endeavors range from writing and publishing fiction, poetry and essays, to translating a variety of written works from Spanish to English. I love to share my joy of writing via workshops and readings. In my own work, I continue to marvel at the power of language, and I respect all the different forms of writing that I practice, as each one affords me with more lessons about language as well as insights into the human condition.
I have been a writer since the age of seven, and have written professionally for 25 years. I received a B.A. from Vassar College, where my thesis was a collection of my own fiction and poetry. I continued to study writing in the M.F.A. programs at Vermont College and The Ohio State University, as well as in writer's workshops in New York City. I worked in the publishing industry for five years, as Promotion Manager for Crown Publishers, and have led private writing workshops in both New York and Mexico City. My work has been published in more than fifty publications. I have served as an Artist in the schools for the Greater Columbus Arts Council since 1992 and the Ohio Arts Council since 1997.
local contemporary quilt maker – Kate Gorman
second resident artist at RLS – November 2017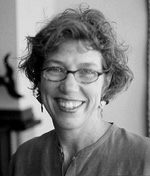 I work in a traditional medium, the quilt, but I work in a contemporary way, using a collage technique. Working in residencies, I enjoy creating murals out of fabric that reflect the world of the students. I have used themes such as community, friendship and peace, but have also made residency quilts that reflect one or two elements of the student's curriculum, such as the rainforest or characters from literature. When working with students, I like to find out their own stories and to help them in finding a visually effective way of telling them. I think it is important to use the arts to enhance and define student's education. I have made quilts with students from pre-school through high school and enjoy teacher workshops as well.
I work in fiber for the tactile experience but I also appreciate the inherent patterns and textures found in cloth. I usually begin with an idea or a theme and create an image working with color, pattern and shape. I am influenced by traditional folk arts, Renaissance portraiture and mythology. Most recently I have worked on a series of portraits that explores connections between contemporary figures and characters from mythology.
My background is in literature and illustration. I am largely a self-taught quilt maker, but I have taken several workshops at the Quilt and Surface Design Symposium. I have shown my work both regionally and nationally.
World Music Specialist – Eric "The Fish" Paton – April to August 2018
I spent my childhood in Tokyo and attended a Japanese elementary school and an international school representing 34 nationalities. Having grown up in a culturally diverse environment, I want to help children cultivate a global perspective and expand their awareness and self-perception. Japanese festival drumming-taiko, Brazilian samba percussion and Cuban and Haitian drumming are effective vessels in this substantive process of discovery. Residencies allow students to embrace the creative process, design a strategy and polish their attributes toward the fanfare of performance. It is a pursuit beyond the 'art dip,' a journey of rich insight, a bold expression of our hunger to create. It enriches students and staff by making cultural connections between participants and the audience.
Visual Artist from Cincinnati – Debbie Brod – September 2018
Each residency is a journey. The energy and momentum that build from beginning to end of a residency can be joyous and empowering to everyone. I like helping people expand their view of what art can be, and what each person can do. My background is in painting and I particulary enjoy combining painting with the physicality of three-dimensional media. Materials from the community and its surroundings — wood from attics and lumberyards, driftwood from the Ohio River, etc. — are inspiring: they carry something of the lives of the people who used them, the energy of a place. I'm concerned with the materials used to make art in terms of their impact on the environment, and through recycling we can also explore alternative art materials, processes, and ideas. I like tapping into what is meaningful to people, and offering them materials and techniques with which to express themselves. Often, all our efforts are combined in a permanent installation to which everyone has contributed, expressing each person's particular energy and yet coherently combining all. I would like to do more work with people of all ages to help them realize art's liberating and therapeutic benefits.
My recent work includes elements from the living, natural world (e.g., growing plants, autumn leaves, cut flowers, water), as well as reclaimed/recycled materials. I'm interested in process, transformation, and how the human condition and the condition of the natural world are inextricably connected. A sense of community and collaboration is rooted in the work also, influenced by my work as an artist-in-residence. For example, in a recent exhibit at Ohio University Southern, I assembled and arranged a large collection of donated objects into a floor-based installation that invited direct participation: viewers were invited to become participants by perusing, selecting, and taking with them objects from the assemblage, thereby transforming the original installation, as well as receiving and re-circulating others' generosity.
I have a BA in French and Fine Art from Oberlin College, and the Sorbonne (Paris, France), and the University of Cincinnati, and an MFA in painting from the University of Cincinnati. Since receiving my MFA, I have exhibited my artwork regionally and nationally. I have received recognition for my artwork in the form of numerous grants, including fellowship grants from the Kentucky Foundation for Women, Arts Midwest/NEA and the Ohio Arts Council. I have been an adjunct instructor at colleges and universities in the Cincinnati area, and since 1993, a member of the Art Academy of Cincinnati's Community Education faculty, teaching art to children, teenagers, and adults.